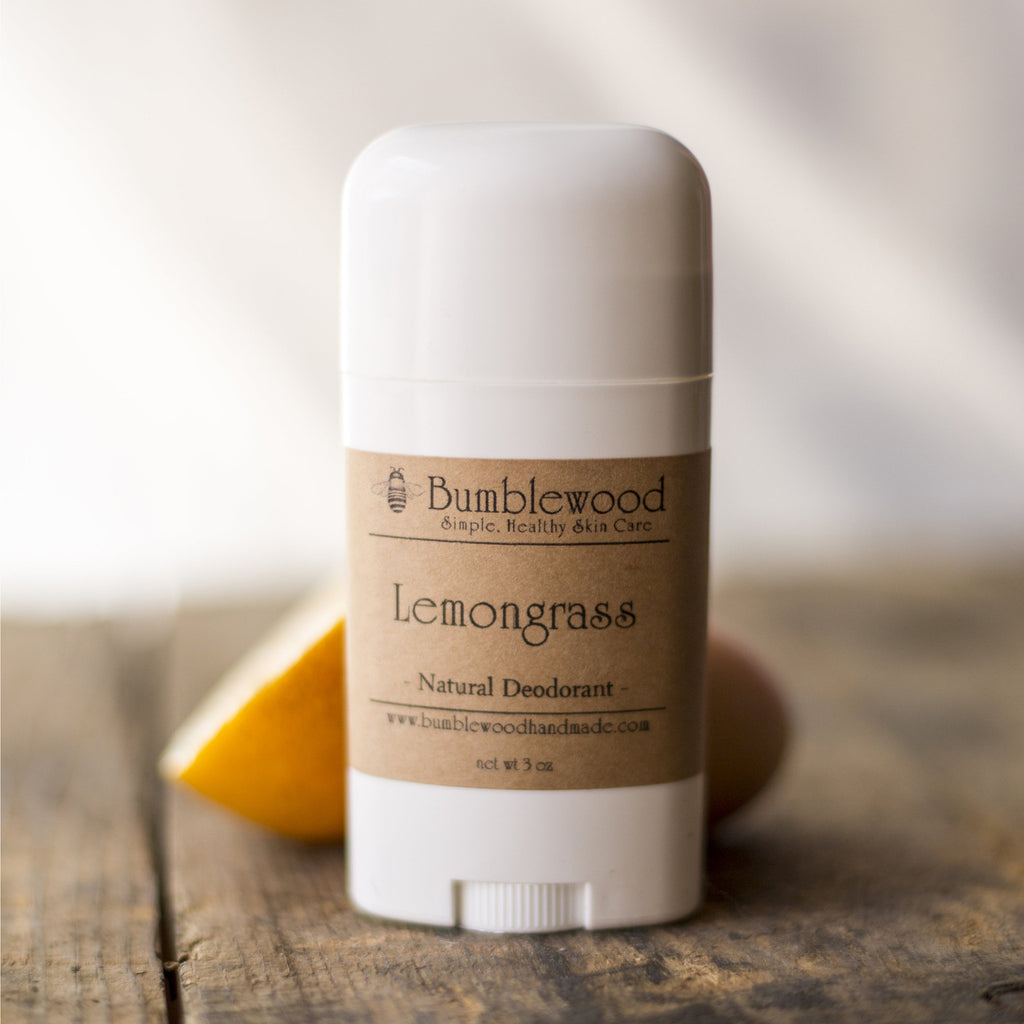 Lemongrass Deodorant
Let's be honest. Deodorant is not glamorous, and it's not something most of us want to talk about it. But it's one of those things most of us need if you like being around people. Unfortunately, commercial deodorants have a lot of unhealthy ingredients in them that can contribute to a whole mess of health issues. After a few sketchy issues with commercial deodorants ourselves, we formulated this all natural version using skin-loving oils and butters, baking soda and arrowroot powder that actually works and leaves you smelling fresh.

Lemongrass essential oil brings the citrusy and earthy scent to this version of our natural deodorant.
Each twist up tube is 3 ounces.
Ingredients: Shea Butter, Coconut Oil, Cocoa Butter, Beeswax, Arrowroot Powder, Baking Soda, Bentonite Clay, Vitamin E Oil, Essential Oil(s)
** This item might melt a bit during shipping in hot weather. Please keep that in mind when ordering. **