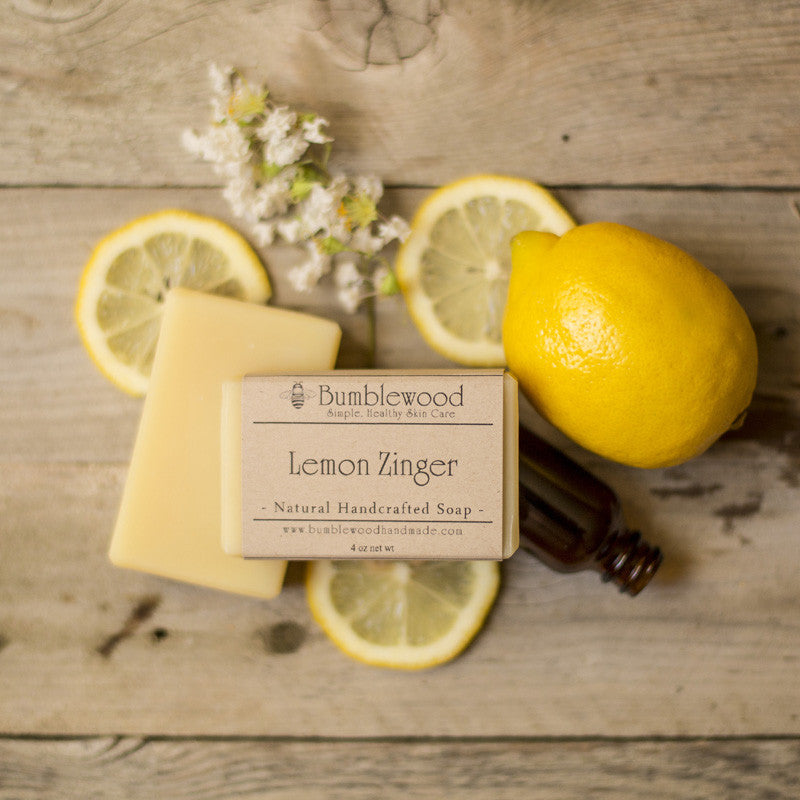 Lemon Zinger
Lemon Zinger features a bright and uplifting blend of Lemon and Eucalyptus essential oils to put a little pep in your shower!
Our handmade soaps blend natural, plant based oils and butters that lather beautifully and leave your skin feeling clean, moisturized and pampered.
Works great as: Body soap for most skin types.
Each bar of soap weighs 3.7 oz.
Ingredients: Sustainable Palm Oil, Water, Coconut Oil, Sodium Hydroxide (Lye), Olive Oil, Shea Butter, Sweet Almond Oil, Essential Oil(s)